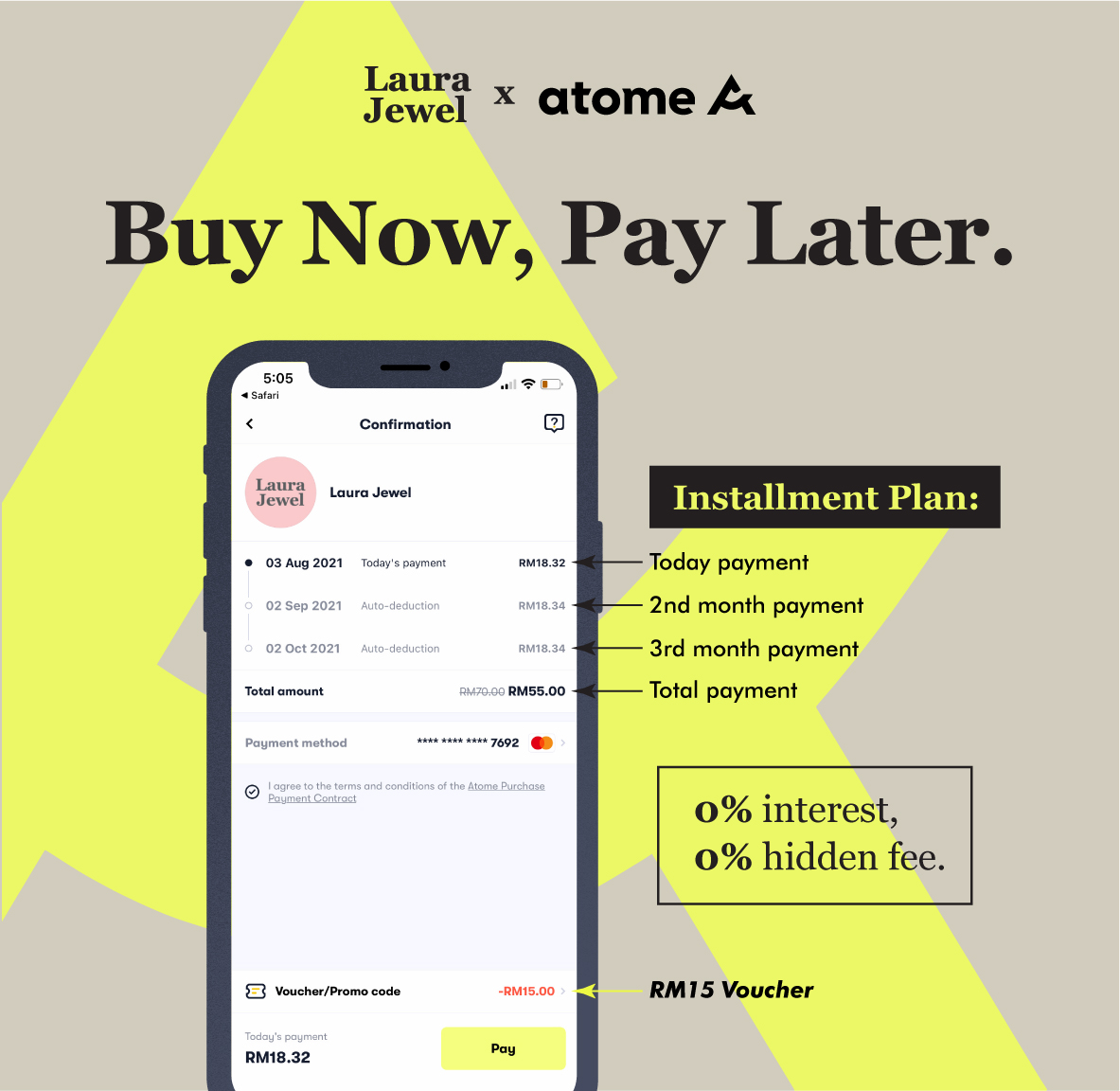 What are the payment methods for repayment?
App repayment
• Go to your ATOME APP. Select "Check and Pay" overdue bills. Update your credit or debit card details.

Auto-Deduction
• Deposit sufficient funds to the debit/credit card bound to your Atome account for auto deduction.


Am I eligible to use the Atome service?
To use the service, you must:
• Be at least 18 years of age
• Currently reside in Malaysia
• Have a mobile phone number registered under your MyKad with your telco
• Own a credit or debit card that will be used to pay for your purchases on Atome


What are the minimum transaction limits to purchase using Atome?
The minimum limit to use Atome is MYR 25. After discounts, promotions, coupons and cashback have been deducted.


Can I return my order if I choose to pay using Atome?
In the event that you have received a wrongly/ defective item, please email us at [email protected] with an image of the area-of-concern and relevant order number input as the title field. However, please note that we are only able to process exchange requests within 48 hours of receiving your order so we can resolve any issues efficiently.
In the event that the item you originally ordered is out of stock, we are only able to offer a replacement item or via lifetime store voucher which you may utilize for your next purchase.
ATTENTION: Refund of cash and credit to bank payment is Strictly Not Available for Atome payment option.
---
How to register Atome Acc?
Register Atome account before proceed checkout order for smooth transaction experience.
---
How to proceed checkout with Atome?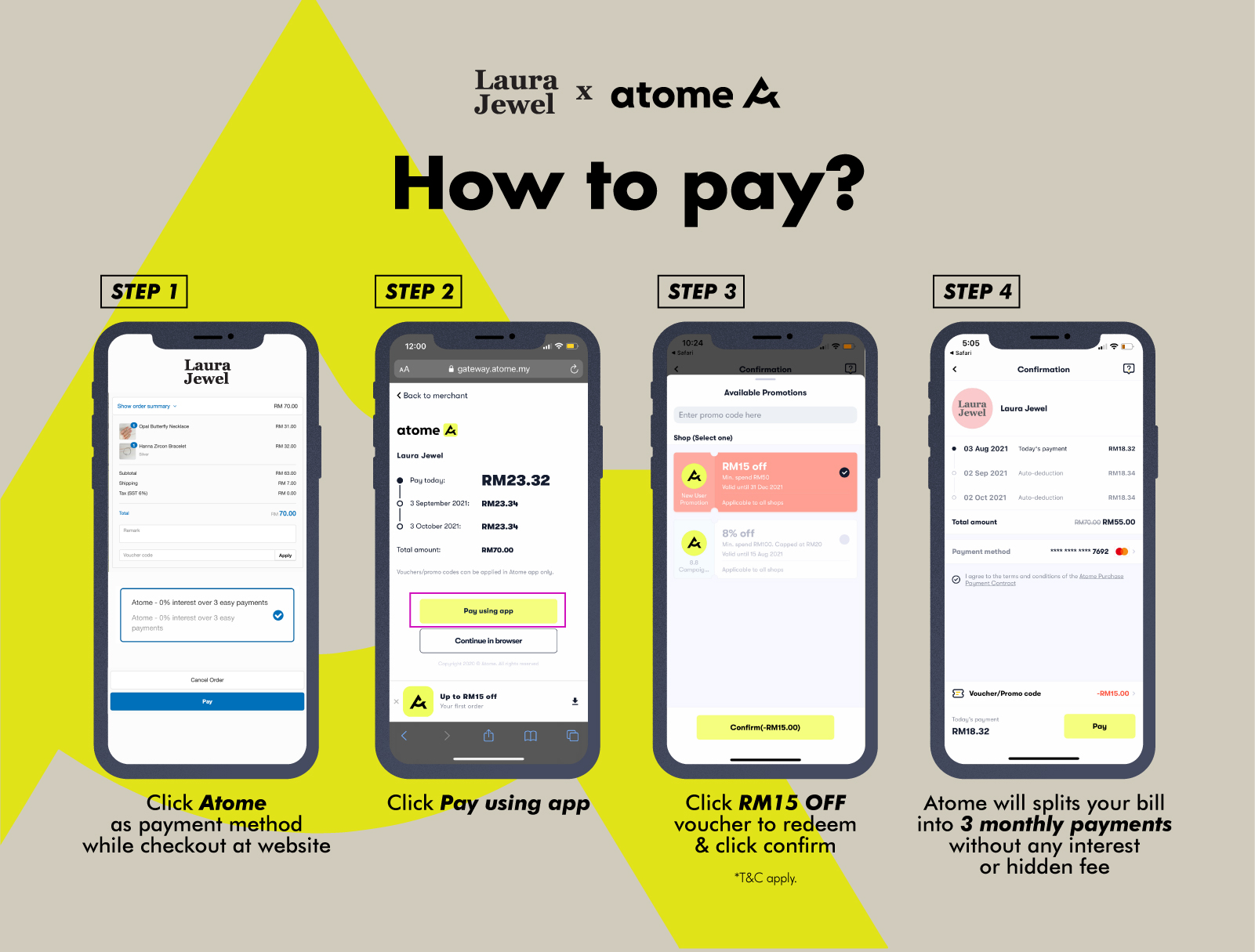 If you have further queries, click https://wa.link/nk8rk6 & talk to our friendly customer service.